FRIDAY, SATURDAY AND SUNDAY
WEDNESDAY 2-5pm
THURSDAY 2-5pm
FRIDAY noon-late
SATURDAY noon-late
SUNDAY noon-late
For bookings of 10+ people please call to book ahead on 0427 848 073.
With every beer brewed directly on site and the smell of malted oats, wheat and hops deliciously floating through the venue, the Palling Bros team are sure that you will really enjoy your time with us here. We have a beer hall style eating area as well as a state of the art undercover beer garden.
There's plenty of live music acts and fun events held on the weekly so something is always going down at the Palling Bros Brewery. We look forward to seeing you there soon matey!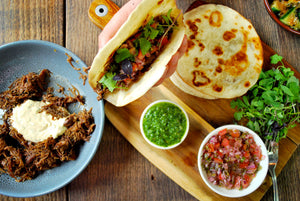 TUCKER
Share plates, mains, burgers, tacos, littlies and of course our weekly specials means your hunger will be sated. Plus you can wash it down with a fresh cold beer – pure bliss! Most dietary are catered for.
Food Menu
BREWS
Check out what's brewing at Palling Bros and which tasty bevvies you can get your hand around. In addition to our amazing handcrafted beers list, we also have tea/coffee, soft drinks, wine and spirits available.
Brews menu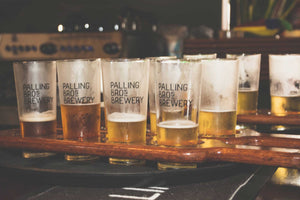 Bread and Butter Media with Palling Bros. Brewery
Wendy stopped by to talk to head Brewer and Owner, Peter Pichut to talk all things beer.
The Gami Gami Devils & Palling Bros Brewery
Rocking Rood Henrys Catwalk at Palling Bros Brewery.
Bookings
For bookings of 10+ people please call to book ahead on 0427 848 073.